Clevedon Community Bookshop has leased an industrial unit on the Tweed Road Estate to house its book stock and its internet shop – and this past Saturday (18th September) was moving day!
With over 650 boxes containing some 15,000 books to shift from the existing stores on Woodland Road and behind Stafford Garage, this was no small feat. However, thanks to the hard work of a team of dedicated volunteers, the whole operation was completed in just a single day and with minimal disruption to normal shop operations.
Angela Everitt, a founder member of the Bookshop Co-operative,
notes that the move was a real exercise in co-operative teamwork: 'It was a day full of energy, good spirit and efficiency. So much so that, while we thought we would have to close the internet shop for at least a week to give us a chance to get it all in order again, throughout we remained open to book-buyers around the world.
'It was a really good experience of co-operative working.'
Peter Brooks, co-ordinator of the book stores, adds: 'We had van drivers, sandwich-makers and everybody joined in humping boxes, members forming a box carrying chain between the store and the van.'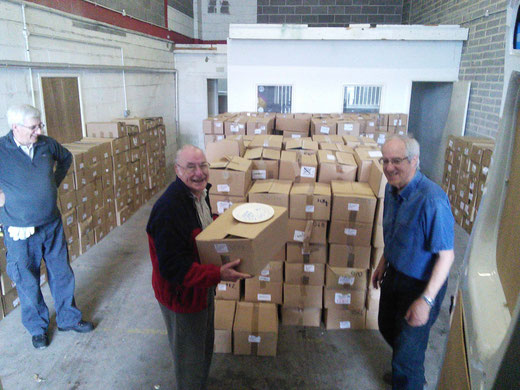 The new store will make it easier to retrieve books from stock in response to requests from customers to the Bookshop in Copse Road. Meanwhile, the Bookshop Co-operative will be able to upload more books for selling on the internet.
Jeff Bidwell, who co-ordinates the cataloguing of books for internet selling, explains: 'We have approximately 4000 books online now but by the beginning of November this should expand to 7000 books.
'Online selling complements sales from our popular Copse Road Bookshop and is important in helping to make our bookshop in Clevedon sustainable.
'We are now planning to have a dedicated computer in the Copse Road Bookshop for customers to browse all our stock, those in the bookshop and those in the store.'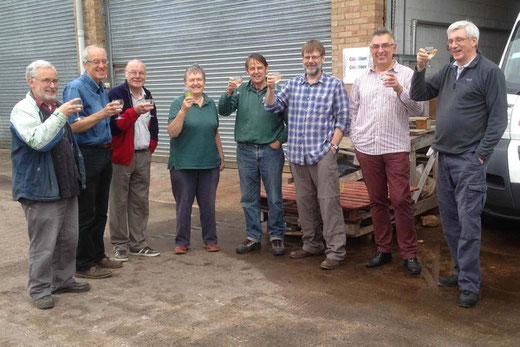 This latest stage in the Bookshop's development reflects our success as a thriving second-hand bookshop, not to mention the generosity of people in Clevedon and North Somerset in their donations of books.
Here's to another big step foward for the Bookshop!
More photos of the big move below: