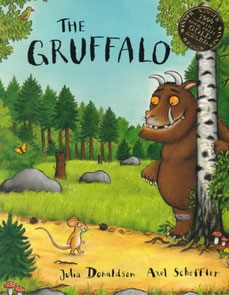 It's rare that we make a plea for donations as in most areas we have plentiful stock owing to the generosity of so many donors. The current exception to this is quality children's picture books.
We would love to be able to replenish our Kids Corner with some classic picture books, however many of the lovely books we get in are too worn through repeated reading.

So if you have any Gruffalos or Tiger's Who Came to Tea lurking in your house that need a new home, please consider gifting them to the bookshop. Such donations will be greatly appreciated, especially by our younger customers!