On Wednesday 31st December, we threw open the bookshop doors for a very special celebration – our 3rd birthday! A huge amount of fun was had by all, with volunteers, shareholders and local supporters helping to make it a wonderful afternoon of food, drink, games, competitions and live music.

North Somerset School of Samba (pictured below) kicked off the party with a musical performance on the seafront, their Brazilian beats bringing some much-needed festive warmth to Clevedon's chilly seafront (and not just by getting people dancing in the street.)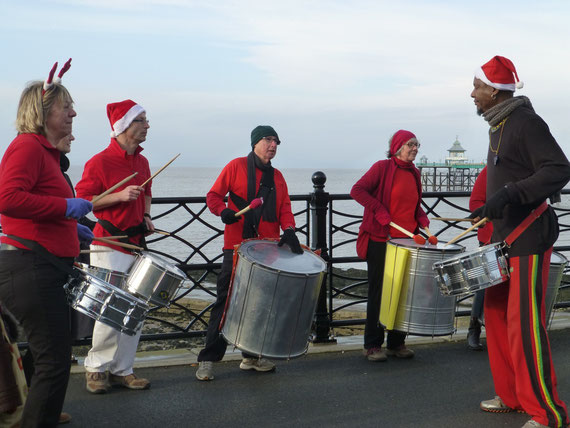 Local musicians, including Jerry Turner (below left) and Steve Price (right), provided the musical entertainment within the more cosy surrounds of the bookshop.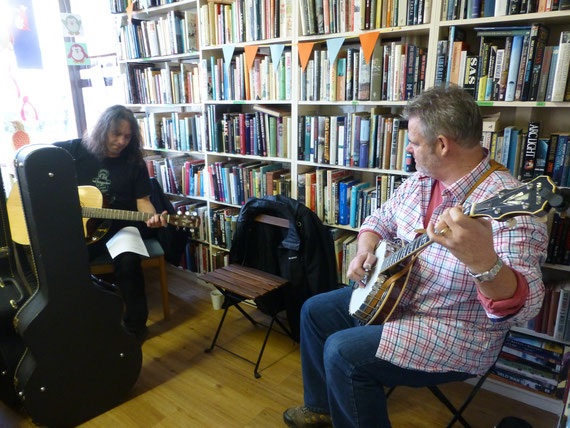 The standard of entries to our Great Bookshop Bake-Off competition – in which people were invited to bake book-themed cakes – was incredibly high and produced some inspired edible creations. Bette and Jim Baldwin from Nailsea (below) won the adult category with their Alice in Wonderland-inspired cakes saying "Eat me" and "Drink me". The children's prize was awarded to Milly, aged 8, whose cake featured the sailing boats from Swallows and Amazons.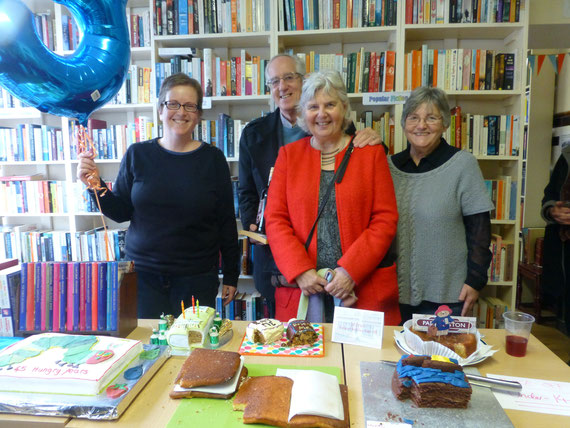 The Bookshop Co-operative Fairy Tale – which saw party guests of all ages contribute paragraphs to a collaborative story – resulted in a surreal twister of a tale starring our very own Angela Everitt and an amphibious leopard (of course!). You can read the finished story in its entirety here.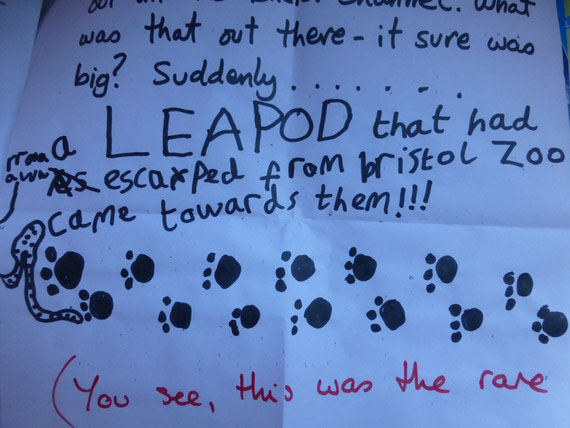 In fact, the story was such a success that we're considering making community story writing a regularly activity at the bookshop – so stay tuned for more on that!
A MASSIVE thank you to the organisers and shop dressers; the cake bakers and story writers; the talented local singers and musicians; the volunteers, shareholders and supporters; and everyone else who helped us celebrate our 3rd birthday with a party to remember.
Wishing you all a happy new year from Clevedon Community Bookshop. Here's to exciting new literary adventures in 2015!

More party photos, including those marvellous Bake-Off entries, below: